Hey you! You can register NOW!!!

After a long break, it's finally here!
Registrations for the Freefoxesgravelride are open again.
It promises to be a dazzling 2nd edition with a challenging course through the unknown/unloved Waasland.


Price is 15€.

For that you get:
Choise between distances that vary between 70 and 150Km.
The choice is yours on the day itself.

A shot of caffeine before departure, bacon and eggs on arrival.
DJ Klak provides the atmosphere at our afterparty for those who still have gravy in their legs...

Start and finish at the chiro areas of Sint-Gerolf in Melsele between 8 and 9AM.
Groupstart at 8.15 AM.

You can register by pressing the button below!
MAX. 100 participants!
Hey jij! Inschrijven kan vanaf NU!!!
Na een lange pauze is het eindelijk zover!
De inschrijvingen voor de Freefoxesgravelride zijn terug open.
Het belooft een spetterende 2é editie te worden met uitdagende parcours doorheen het onbekende/onbeminde Waasland.


Prijs is 15€.

Daarvoor krijg je:
Keuze uit verschillende afstanden die variëren tussen de 70 en 150Km.
De keuze in aan jullie op de dag zelf.

Een shotje caffeïne voor vertrek, een dikke pint en een boterham met spek & eieren bij aankomst.
DJ Klak zorgt voor de sfeer op onze afterparty voor diegenen die nog jus in de benen hebben...

Start en aankomst op de chiroterreinen van Sint-Gerolf in Melsele tussen 8 en 9u.
Groepsstart om 8.15u.

Inschrijven kan door op onderstaande knop te drukken!
MAX. 100 deelnemers!
August 21th 2022
Get ready for our 2nd edition!

Préregistrations start April 1st 2022.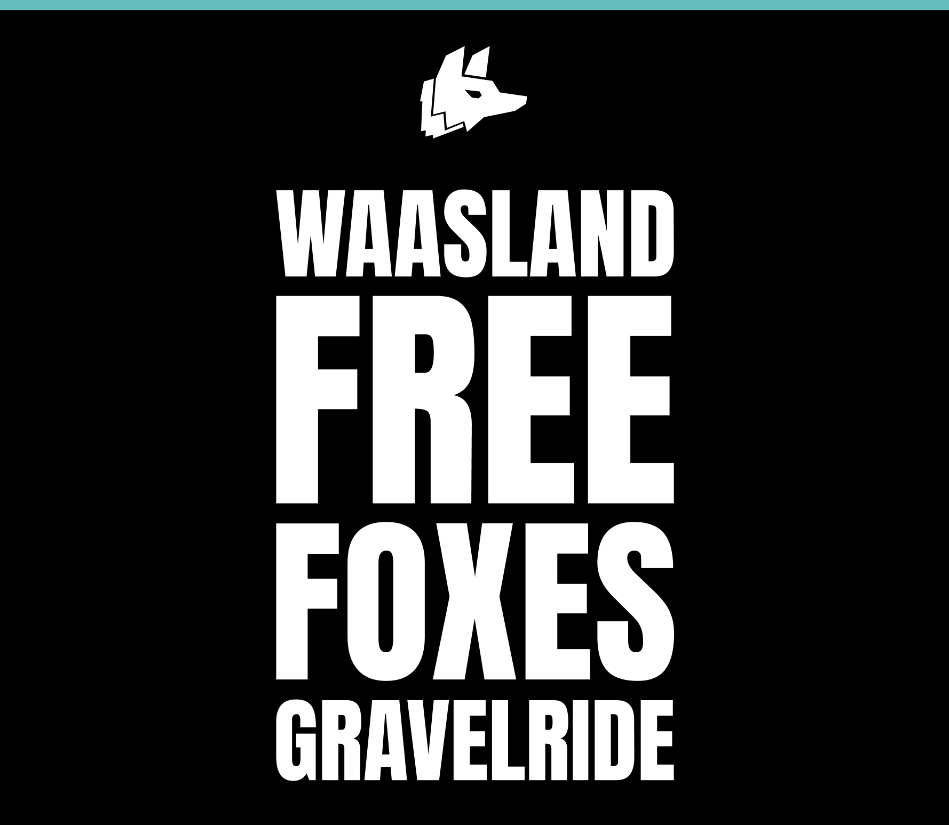 Check out the pictures of the heroic and soaking wet 2021 edition!
This is what makes a ride memorable am i right?